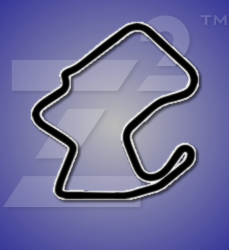 Date
05/28/22

Track
WeatherTech Raceway Laguna Seca
Event Info
Special Event – Saturday at WeatherTech Raceway Laguna Seca!
105db!
Z2 Track Days brings you another amazing event at WeatherTech Raceway Laguna Seca. These mixed car/bike events are always a great time and this one is no exception. SIGNUPS HERE ARE FOR MOTORCYCLES ONLY! If you are driving a car, sign up at: trackmasters-racing.com
We'll run four groups total for this event: three car groups and one bike group. Spots are extremely limited. Advanced and very experienced Intermediate riders at this event only. Sorry, no Novice riders. We're working hard to swap a car group for a bike group and if we do we'll update the site.
105db sound limit day! Most (but not all) aftermarket exhausts will be fine today.
If you are interested in renting a garage for the day, contact the track directly.
For campground information, click here. Paddock camping WILL be available FRIDAY NIGHT ONLY! You can drop your gear in the paddock on Friday evening as well.
Per Laguna's rules:
– you must have 6″ numbers on your bike
– no fires of any kind in the paddock
– no dogs in the paddock
– no riding unlicensed bikes outside the track or paddock
– no drones
– no parking directly in front of garage doors
*Sorry, no discounts available for this event (entered discounts will need to be made up).
Schedule: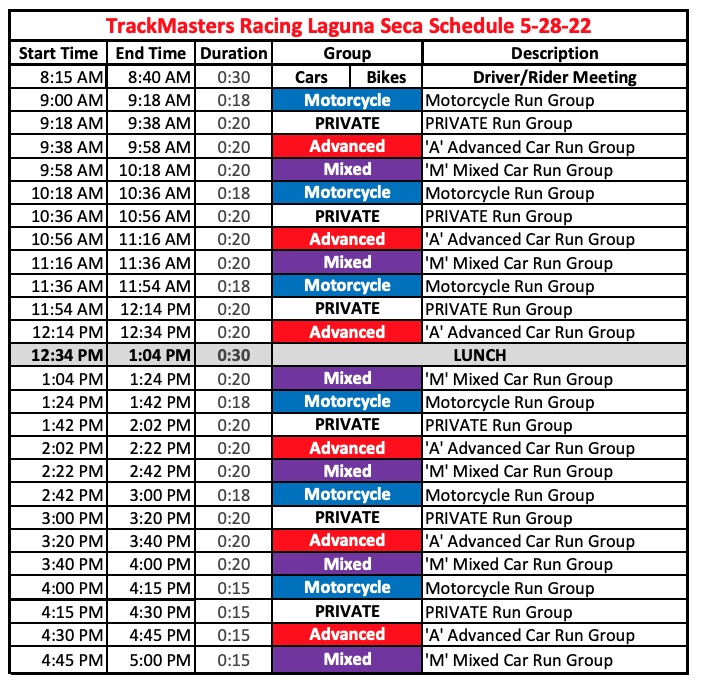 Add to Google:
Add to Outlook:
iCal
Riding Groups
Reservations are closed for this event.
Continue Shopping