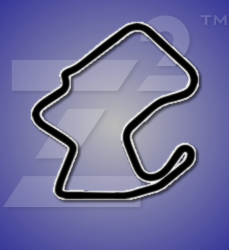 Date
Mon, 06/07/2021

Track
WeatherTech Raceway Laguna Seca
Event Info
Special Event – Two days at WeatherTech Raceway Laguna Seca!
Z2 Track Days brings you another amazing event at WeatherTech Raceway Laguna Seca. Monday is a mixed car/bike event which are always a great time and this one is no exception. SIGNUPS HERE ARE FOR MOTORCYCLES ONLY! If you are driving a car, sign up at: trackmasters-racing.com
We'll run four groups total for this event: two car groups and two bike groups. Spots are extremely limited.
This is a 90dB sound limit day! Many aftermarket exhaust systems will be too loud at full throttle. Please ensure your bike can pass sound at Laguna. We unfortunately won't be able to tell in advance if your particular configuration will be o.k. or not. 
If you are interested in renting a garage for the day, contact WeatherTech Raceway directly.
Sorry, no discount codes available for this event.
Schedule:
| | |
| --- | --- |
| 8:15 |  Drivers/Riders Meeting |
| 9:00 | Car |
| 9:20 | Car |
| 9:40 | Motorcycle 'A/B+' |
| 9:55 | Motorcycle 'B-/C' |
| 10:10 | Car |
| 10:30 | Car |
| 10:50 | Motorcycle 'A/B+' |
| 11:10 | Motorcycle 'B-/C' |
| 11:30 | Car |
| 11:50 | Car |
| 12:10 | Lunch |
| 12:35 | Motorcycle 'A/B+' |
| 12:55 | Motorcycle 'B-/C' |
| 1:15 | Car |
| 1:35 | Car |
| 1:55 | Motorcycle 'A/B+' |
| 2:15 | Motorcycle 'B-/C' |
| 2:35 | Break/Tow Buffer |
| 2:40 | Car |
| 3:00 | Car |
| 3:20 | Motorcycle 'A/B+' |
| 3:40 | Motorcycle 'B-/C' |
| 4:00 | Car |
| 4:20 | Motorcycle 'A/B+' |
| 4:40 | Motorcycle 'B-/C' |
Add to Google:
Add to Outlook:
iCal
Riding Groups
Continue Shopping