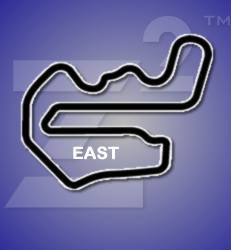 Date
Sat, 06/20/2020

Track
Thunderhill Raceway East
Event Info
Greetings riders. All systems are go for the June weekend at Thunderhill on June 20/21. However, since we're not completely back to normal yet, please read all the below information so you are prepared for your weekend:
Download, print, sign and bring the supplemental communicable diseases waiver with you to the event.

This is Thunderhill's waiver so we can't accept e-signed waivers directly. Please bring a signed copy with you to the track.

Thunderhill is closed to spectators. In other words, only registered riders will be allowed in the gate and people won't be allowed to watch from any of the usual locations. If this presents a major issue for you, respond via email ASAP. We know this is less than ideal but the attendee limit is in place and imposed by Thunderhill. This includes children as well. We're working with the tracks every day so if this requirement changes, we'll definitely let you know immediately.
Anyone entering the park will be required to sign a communicable disease waiver in addition to the general liability waiver.
Body temperatures will be verified by non-contact infrared thermometer upon entry to the park, and anyone who measures over 100.4°F will not be admitted.
Face coverings are required when interfacing with Thunderhill and Z2 staff, and strongly recommended for everyone any time you are out of your pit. Make sure you bring your face covering.
NO ANIMALS.
The Thunderhill Grill is OPEN!
The clubhouses are CLOSED.
Glenn County is officially "PHASE 3-A" and is seeing restaurants and other establishments reopening to dine-in customers at 50% capacity. Please treat local businesses with care, safety, and respect if you have a reason to visit them. The town of Willows is thankful for your business, but understandably concerned about exposure.
In light of the above restrictions, here are some other considerations:
No waitlist spots have opened up yet for Saturday. If they do, we'll send out emails. If you don't hear from us, please do not show up to the track "just in case" as you won't be allowed in the facility.
Bring plenty of water. WAY more than you think you'll need. We recommend large jugs with reusable cups over disposable single use bottles.
Camping will be allowed both Friday and Saturday night. However, because of Thill's headcount restrictions, do not expect to enter the paddock before 5:00 at the earliest either day. Gates should be open until midnight.
No Saturday evening social events so make sure you bring food for dinner Saturday night if you plan on camping.
Finally, most of all, be flexible. Restrictions and requirements can and do change on a daily basis. We'll be sending more emails as the event approaches so make sure you read them top to bottom.
Let us know if you have any questions.
Add to Google:
Add to Outlook:
iCal
Riding Groups
Reservations are closed for this event.
Continue Shopping