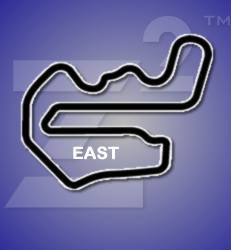 Date
Sat, 08/08/2020

Track
Thunderhill Raceway East
Event Info
Camping available both Friday and Saturday night. With Thunderhill's COVID restrictions in place, they probably won't let people into the paddock before 5:00pm the day before the event so best to plan accordingly.
JUST ANNOUNCED: The Yamaha Demo Fleet will be in attendance all weekend courtesy of Yamaha Champions Riding School. If you're interested in trying out a new R1, R6, R3, MT-10, MT-09 or MT-07, here's your chance. You must be a registered rider in order to demo one of the bikes. Signups will be available at the track.
Also note the following:
– IF YOU ARE SICK, STAY HOME! If you appear to be sick when you arrive, you will be asked to leave. If you've been in direct contact with a confirmed corona-positive person, please stay home.
– Thunderhill is closed to spectators. If you are traveling by yourself, try to hookup with other folks who'll already be attending. If that's not an option, you can bring one crew/support person with you.
– Anyone entering the park will be required to sign a communicable disease waiver in addition to the general liability waiver. Please download, sign and bring with you to the event.
– Temperatures will be verified by non-contact infrared thermometer upon entry to the park, and anyone who measures over 100.4°F will not be admitted.
– Masks are REQUIRED when inside any building, ordering from the TRP Grill window, or interfacing with TRP staff.  Please wear your mask any time you are outside your pit.
– NO ANIMALS
– Children are included in the body count and are not recommended.  If children must be present, they will not be allowed to wander unsupervised.  Please restrict them to your pit area.
– The Thunderhill Grill is OPEN!
– Please treat local businesses with care, caution, and respect if you have a reason to visit them.  The town of Willows is thankful for your business, but understandably concerned about exposure.
If you have any questions or concerns, please email us: service@z2trackdays.com
Add to Google:
Add to Outlook:
iCal
Riding Groups
Reservations are closed for this event.
Continue Shopping