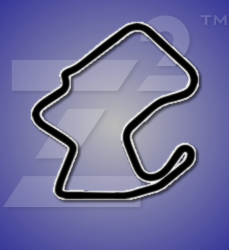 Date
Sat, 02/09/2019 - Sun, 02/10/2019

Track
WeatherTech Raceway Laguna Seca
Event Info
Great opportunity to ride Laguna for a great deal. The initial cost is $250 for BOTH days. Yes, your fee covers both Sat & Sun.  However, the fee will go up to $350 on January 31st if TrackMasters doesn't get enough entries to pay the bills associated with the event.  All that said, check those calendars and come out to Monterey and play with your car or bike next month!
Here's the link to sign up:
(there are no signups for this event on the Z2 site)
All Drivers/Riders will need to use the pass code or 'Role Code' during registration.  The Role Code is:  ZOOM
Any and all information for this event is available at TrackMasters. We'll be at the track to help with organization so would be great to see you there.
All signups and all information is through TrackMasters-Racing.com. Don't pay attention to the "Sold Out" note below. Any questions about requirements, timing, rules, cancellation, camping or anything else should go through TrackMasters.
Add to Google:
Add to Outlook:
iCal
Continue Shopping