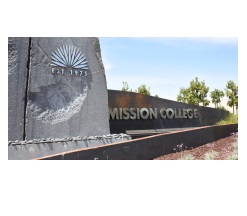 Date
Sun, 10/28/2018

Track
Mission College
Event Info
Motorcyclists in or around the South Bay and Peninsula: Z2 Track Days has a special treat for those of you who are interested in sharpening your street skills and riding confidence!
For the very first time, we are bringing our RoadRider 2.0 – Beyond the Basics course (usually taught at Sonoma Raceway) right to your doorstep.
On Sunday, October 28, we will be teaching our class at Mission College in Santa Clara so mark your calendars and reserve your spot now before it sells out.
Cost is only $125 for a full day of comprehensive training on your motorcycle which includes but is not limited to cornering skills and confidence, braking, vision, body position, and much more.
Upon completion of this class you will receive $75 off any regular Novice School track day in 2018 or 2019 where you can practice and perfect these skills in the safest and most forgiving motorcycling environment around.
Full details at https://z2trackdays.com/rr20/.
Plan to arrive at Mission College at 6:45 a.m. RR 2.0 will start promptly at 7:00 a.m. sharp and runs until 6:00 p.m.
Add to Google:
Add to Outlook:
iCal
Riding Groups
Reservations are closed for this event.
Continue Shopping